Women an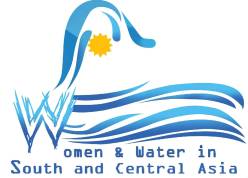 d Water in South and Central Asia
Early in 2013 A4T received a grant from George Washington University to support Afghan women in environmental water studies.
Four Afghan women were carefully selected to meet the criteria of this ground-breaking project:  a specialized water/environment advocacy program, using technology and other forums, culminating in personal attendance at the Bishkek, Kyrgyzstan conference (Sept. 28 to Oct. 2, 2013).
Also involved were four women from India, Pakistan, Tajikistan and Kyrgyzstan. Before the conference the women discussed and organized topics for their presentations at the conference  titled  "Women and Water in South and Central Asia".  Its goal was to build a sustainable future for empowering women and water projects in the region.  The A4T Country Director also participated in the conference, presenting general info. of Afghanistan for all delegates and participating in conference discussions.
Activities included panel discussions on water issues and a physical tour of water project sites in the country.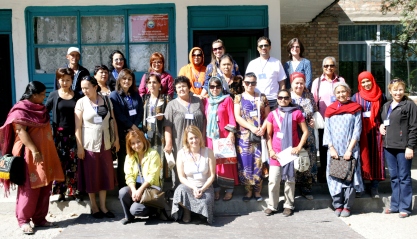 Group photo of participants at the 2013 conference
with George Washington Univ. team, in Bishkek.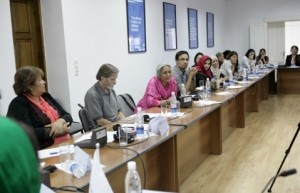 A4T's Country Director was the first representative from the A4T staff in Afghanistan to attend an international conference.  A4T showed a good performance at the conference. The delegation's presentation was very well received by all participants and the project director was asked to make a logo (pictured above) for the project.
The project's funding continues and the team will participate in another conference in India in fall of 2014.
Left:  Panel discussion on water projects at conference in 2013.