A4T Board and Volunteers donate their time in serving A4T.

A4T Board of Directors:                         

Najibullah Sediqi, Afghans4Tomorrow (A4T) A4T Board Chief Executive
Najib worked as the A4T Country Director from 2004 to 2007 managing all projects and then became a volunteer board member in 2007. In 2018 he was elected as A4T Board Chief Executive until present.
H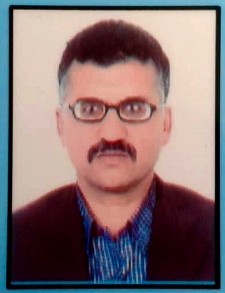 e studied medicine (war surgery) with the International Committee of Red Cross (ICRC) and worked with ICRC as their medical staff intensive care unit supervisor at their Karte Se Surgical Hospital in Kabul from 1988 to 1992 and continued his work with the same hospital until 2000.
From 2000 to the end of 2002 he worked with the Emergency Surgical Center for War Victims in Kabul as an Administrator, translator, and participated in different services of the center.
He also has a BA in English language study. He has created educational TV programs for Afghan youth. Najibullah has guided/managed the "Bare Roots" delegations to plant trees in Afghanistan since 2005. He has coordinated the distribution of new sapling trees, funded by a grant to the Bare Roots Group. He has been distributing humanitarian aid to handicapped children and to hospitals.
Since 2003 he has been leading the Global Exchange Reality Tours Delegations ('Women Making Change') in Afghanistan. He has also been an interpreter and guide for Journalists, Academic researchers, photographers, storytellers and other visitors to Afghanistan.
Matt Hawcroft, Vice President, joined the A4T Volunteers in January 2014, A4T Board in February, 2016, and was elected as Vice President in early February 2018.
In 2012 he spent time in Kabul, mostly volunteering at the … school.. and also assisting in writing proposals. His involvement in the school was primarily directed at organizing the annual science fair for 20 of the students and teaching science. Using a grant from the UK's Royal Meteorological Society, he, along with the school's science teacher, fitted out a basic science laboratory in the school.

He remains involved with A4T, assisting with writing and developing funding proposals, particularly related to teaching science, in a more practical manner, in Afghanistan. Matt lives in the UK and works as a university research fellow where he undertakes research in climate science.  He is a qualified lawyer and has degrees in law from the University of Cambridge, geography from the University of Oxford and a PhD in Meteorology from the University of Reading.

Asma Amin Nazihi Eschen, Treasurer, joined A4T in 2003 and was a Board Member from 2005 to June 2011, serving as President in 2006. Asma was elected to rejoin the Board in July 2015.  She has a BS degree in Early Childhood Education from San Francisco State Univ. and an MA, in "Multicultural-International Education." from the Graduate School of Education at University of San Francisco.
She returned to visit her homeland, after 33 years, in 2003 with the Global Exchange Reality Tours program in Afghanistan. Since then she raised funds for and participated in several A4T projects. She also co-founded the Bare Root Trees Project with Ash Woods, First Presbyterian Church, in 2005. Asma planted and distributed 200,000 trees and rose bushes in urban and rural Afghanistan from 2005 to spring 2021. The majority of the trees are fruit trees, which are flourishing-providing fruit and income to the communities where they're planted.
Asma was elected as Board Treasurer in 2017
Dr. Chloe Breyer,  joined the A4T board in 2005, served as Vice President from mid-January 2012 to May 2016, and continues to serve on the board.
Since 2007 she has been the Executive Director of Interfaith Center of New York.  Rev.  Breyer is an Episcopal Priest in the Diocese of New York, and an associate minister at St. Mary's Episcopal Church in West Harlem, NY. 
From 2000-2003, she founded and directed the Cathedral Forums on Religion and Public Life at The Cathedral of St. John the Divine.  Following 9/11/2001, she worked with the Diocese of New York on a interfaith initiative to rebuild a mosque in Afghanistan destroyed by U.S. bombs and traveled to Afghanistan six times since 2003 for two additional faith-based aid projects supported by Episcopal Relief and Development.
A board member of Episcopalians for Global Reconciliation, Breyer has worked with the US Campaign for the Millennium Development Goals to raise awareness about the MDGs among American religious leaders.
She is author of  The Close: A Young Woman's First Year at Seminary (Basic Books 2000), and has chapter contributions to What Can One Person Do? Faith to Heal a Broken World (Church Publishing 2005), Challenging the Christian Right From the Heart of the Gospel (Beacon Press 2006), and and The Gender Imperative: Human Security vs. State Security (Routledge 2010).

Breyer has written articles for Slate Magazine's faith-based column (2004 to 2009). She received her Ph.D. in June 2017 in Christian Ethics from Union Theological Seminary. Her dissertation on Interfaith activism, Christian peacemaking, and Islamophobia is forthcoming from Wm. B. Eerdmans Publishing in 2018.

Shakila Khalje, Board Member since 2008. She has been a volunteer for Afghans4Tomorrow since 2001 and is also active with Afghan community programs.
While as young girl living in Herat, the former Soviet Union invaded Afghanistan. After enduring years of atrocities, loss of family members and property, she and her family managed to escape in order to save their lives and fled to New Delhi.
While in exile and living as a political refugee for many years, she managed to complete her higher education and earn both BA/MA degrees in Spanish (with focus on Moorish/Islamic influence) and Latin American Studies with a minor in Western Philosophy/International Relations. During those years she worked as the Afghan Refugees Liaison as well as ESL instructor for UNHCR/UNDP.
She served as A4T Director of Public Affairs from end of 2008 to Jan. 2017.
Dr. Wahid Omar, Board Member
After joining A4T in April 2002 as A4T Director of Education, Dr. Omar served as a board member of Afghans4Tomorrow from Oct. 2004 to May 2013. He also served as A4T's President in 2005.
Born in the Afghan capital Kabul, he left Afghanistan shortly before the Soviet invasion in 1979. He lived in France as a political refugee until 1987, when he moved to the United States, where he received his Bachelor's degree at the University of Colorado Denver in 1991, (majoring in International Affairs) and his Master's degree in French Literature at Colorado State University in 1994. He received his PhD in Oral Tradition & Community Development at the University of Colorado Boulder- in Jan. 2010.
He taught for many years at University of Colorado Boulder in the Department of French and Italian, as well as in the Department of Ethnic Studies, and has won many awards for his teaching and writing.
He has organized and participated in numerous conferences about Afghanistan in the U.S. and in Europe. He has a special interest in ethnography, community development, and has collected Afghan folklore, which in 2003 garnered the attention of the Smithsonian Institute.
Dr. Omar lived for periods of time in Afghanistan since 2002 where he worked as an educational consultant for the UNDP at Kabul University. From 2007-2017 he lived and worked in Kabul to improve educational programs at governmental universities in Afghanistan.  He worked for several USAID projects led bythe Center for International Education at the University of Massachusetts and FHI 360. He worked as Institutional Development Specialist, Graduate Program Manager, Deputy Chief of Party, and Chief of Party. Dr. Omar works now as an Educational Consultant in higher education.
Under his leadership more than 26 humanitarian  projects were implemented in Kabul, Wardark, Kapissa, Shebirghan, and Jaghori.  Dr. Omar created the A4T schools in Afghanistan with the aim of helping poor girls with accelerated programs.  Many schools, universities, ministries, orphanages, communities, women organizations, and hospitals benefited from his and his team members' personal dedication.  Some of the notable projects implemented during his time as Director of Education and President of A4T are: A4T 1 (Kabul), A4T 2 (Kabul), A4T 3 (Wardak), A4T 4 (Jaghori), Pencils 4 Peace, Seeds for Afghanistan, supporting Afghan Orphanages, Supporting PARSA, supporting ASHIANA, Water for Farza (collaboration with Engineers Without Borders), Afghan Academy (Jaghori), Abdullah Omar Clinic (Wardak), Books for Kabul University, computers for Kabul University, and rehabilitation of classrooms for Kabul Education University.
In May 2013, Wahid resigned from the board. The board appointed him Board Member Emeritus in appreciation of his 11 years of service with distinction, excellence and outstanding accomplishments in A4T.
On June 7, 2020, A4T Board Members voted to welcome Wahid back to the Board of Directors to further support the efforts and goals of the board and the A4T team in Kabul.

A4T Volunteers

The board greatly appreciates the help and contributions of all volunteers and past board members.
Soraya Omar, a native of Afghanistan, joined A4T Board in July 2015. She served as Vice President from May 2016 to early February 2018 and many valuable contributions aiding A4T through several transitions while on the A4T Board.
She fled her homeland in 1980 after the Soviet invasion of Afghanistan. She immigrated to France as a political refugee before moving to the States with her husband. In 2006 Soraya returned to Afghanistan for the first time, after being away for 26 years, to volunteer as a Teacher Trainer for Afghans4Tomorrow's educational project. After experiencing the need of Afghan people for learning, she decided to come back to Afghanistan and help her people achieve this goal. Since she moved to Kabul with her 12 year old daughter in 2007 she has dedicated her time to Afghan people.
Soraya has a 17 years working experience in different areas such as education, management, and advising. Soraya worked for the The Asia Foundation, as Project Manager in Kabul, from Feb. 2016 to Dec. 2017. She managed an educational project in Afghanistan to provide scholarships for undergraduate and graduate women aiming to increase their chances of continuing their secondary education.  In the two years prior to that position, Soraya worked with Canadian Women for Women in Afghanistan (CW4WAfghan) as an Educational Projects Monitoring and Evaluation Manager. Prior to working with CW4WAfghan, she worked with Business Council for Peace, (Bpeace) providing consulting to Women Entrepreneurs as a full time Project Manager and Country Director in Kabul. Soraya also worked for a financial institution helping clients become successful in their businesses for 7 years in Denver, Colorado before moving to Kabul. Soraya had 5 years of experience with A4T volunteering in finance and bookkeeping, direction of education and management. However, she left A4T in 2008 due to the overwhelming load of responsibilities within her job.
Soraya's knowledge of both western and Afghan cultures is tremendously valuable in understanding the needs of Afghan people and communicating those needs to the aid agencies. Moreover, she is fluent in Dari, Pashto, French and English.
The A4T family is deeply grateful for all Soraya's hard work over these past years in Afghanistan and with A4T.

Adam Gordon joined the A4T Board and Volunteers in early 2016. He served as the Board Secretary and Treasurer from May 2016 until November 2017. He resigned from the board in early February 2018. His first introduction to A4T was while staying at the organization's guest house in Kabul during a summer internship in 2015 at the Afghanistan Independent Human Rights Commission, working on issues of humanitarian law and economic, social and cultural rights.  While at the guesthouse he spent several evenings and weekends assisting with A4T projects, particularly writing and editing proposals and reports. View the A4T Volunteers webpage for more about Adam's experiences volunteering for A4T.

Adam is working as a human rights research fellow, having graduated from the New York University Law School with a Juris Doctorate in January 2018. He has a BA in International Relations from the University of British Columbia.  His studies are focused on the intersection of global governance and international law on the one hand, and local crisis and rights violations on the other, with a particular focus on conflict and post-conflict zones.  He is also a legal research assistant for a NYU law professor. Before becoming involved with Afghanistan, he spent time in Iraqi Kurdistan researching Kurdish perceptions of their future, independence, and the war with ISIS.  He has also previously spent time learning about local struggles in Haiti and with the Huaorani tribe in the Ecuadorian Amazon.
Aaron Petty, joined Afghans4Tomorrow and the Board in June 2015. He was elected Secretary in September 2015, and then served as President from May 2016 to September 2017.  He assisted with A4T's grant proposals and other fundraising initiatives, internal governance issues, long-range planning, and strategic alliances.  As an attorney, he has worked at the U.S. Department of Justice since 2009, where he handles immigration cases implicating national security or egregious human rights violations, such as war crimes and genocide.
From 2008-09 he served on the board of Play for Life International, a nonprofit dedicated to empowering at-risk youth through sports programs.
Aaron holds a B.A. from Northwestern University, a J.D. from the University of Michigan Law School, and a Master of Studies in Jewish-Christian Relations from the University of Cambridge, and a Ph.D. in law from Leiden University.
Kathy Kelly began volunteering with A4T in late 2009 in Kabul, joined A4T in spring 2010,was elected to the board in December 2010, served as our secretary until November, 2011, then as our Treasurer, and stepped down from the board in February, 2014. She continues to support A4T as a volunteer bookkeeper and supports A4T in many other ways.
She spent 2 months in Afghanistan in late spring, 2011 and volunteered as interim Country Director. Kathy worked with the staff to support current projects (education, agriculture, health), volunteered several times a week at the A4T Kabul school, and was "house mom" to 7 Afghan teachers staying at the guest house to attend the Higher Education Program. In addition, Kathy visited Parwan and Panjshir provinces, and the Shomali Valley. Kathy said at the end of her stay:    "…. it's wonderful to see the staff, students and our associates grow with each new project. The tenacity and courage of the Afghan people is inspiring, it's an honor to be here as they rebuild their beautiful country."
She has been a successful small business owner for over 39 years with dreams of humanitarian work overseas in her "later years." She graduated with a B.A. from the University of Colorado in December, 2010 including three semesters of Farsi language. She splits her time between her A4T work, her business, and her family, including two grown children and four grandchildren.
Adrienne Amundsen,  joined A4T in January, 2012, and served as a board member from March 2013 to May 2016. She served as the board secretary from 2013 to September 2015.  She has had a longstanding interest in Afghanistan, and visited there with a Global Exchange Reality Tour (GXRT) in 2010. While there she met many A4T members, staff and visited A4T's former school in Kabul. Since then she gave four presentations on A4T and her GXRT trip and gave a talk at an A4T House Party in June, 2011 and raised funds for A4T at these events. She also represented A4T at the Rebuild Afghanistan Summit in October 2011 in Berkeley.
She is a psychologist with a private practice in San Francisco and San Rafael, and has expertise in working with trauma. War trauma is of deep concern for Adrienne, which is one of the reasons for her concern for the people of Afghanistan.
 Adrienne published her book  Reclaiming the Apple: Poems from Afghanistan  in 2013, donating the proceeds from the book sales to A4T. She has given several book talks and has participated in fundraisers for A4T since 2013.
Marsha MacColl,  joined A4T in 2004 at the invitation of her friend, A4T member Asma Eschen, to channel her passion for education for girls and human rights in Afghanistan. She started a sister school project between A4T's schools and two local schools, with the students exchanging letters and drawings.
Marsha volunteered for A4T for two weeks in March 2007, teaching English at two A4T schools in Kabul and distributing hand-knit wool socks to A4T students from the NGO 'afghans for Afghans'.
Since her trip she has given many slide presentations about A4T's projects and helped with fundraising. She served as the A4T Treasurer from June 2009 to early January 2012, and has helped update the website since 2008. She resigned from the board in September, 2014, and continues to support A4T.

She is a graduate of the University of Colorado, Boulder Campus, (B.A. in International Affairs). While at CU she participated in: Operations Crossroads Africa (building a town hall with a student-group in Nigeria, in 1972) and CU Study Abroad Program (Univ. of Bordeaux, France  '73-'74). After graduating from Thunderbird School of Global Management (Master's in International Management) she worked in international banking in San Francisco, CA for several years. She and her husband have three grown sons and live in the Bay Area.
Dr. Frank Petrella, joined A4T and its Board in June 2013.  He came to Afghanistan in the 1970's and returned -staying for eight years – after 2004.   Dr. Frank is a long-time supporter of A4T. He served as interim country director and mentor to our Afghan staff from Feb. 2011 to June 2011. His 30+ years in international development with USAID and other agencies brings a unique expertise and perspective on the needs of the Afghan people and government as they make critical steps towards stability and self-sufficiency.
He resigned from the board at the end of 2013 when he returned to America. He continues as a volunteer for A4T and support A4T's board and Kabul office staff.
Michael Decker, has volunteered with A4T since Spring 2009. He served as a Board Member from May, 2010 to July 2013.  He has been a Principal at Wingate Partners, a Dallas-based middle market private equity group, since 1996. Prior to that he was Chief Operating Officer and Chief Financial Officer at the Trammell Crow Company, one of the largest real estate firms in the US. Previously Mike was an investment officer with the International Finance Corporation, an affiliate of the World Bank, investing in projects in Jordan and Yemen, among other countries.
He holds an MBA with Distinction from Harvard Business School, an MA from Oxford University, and an AB from Princeton University, where he was a Daniel Sachs Scholar. Mike is a member of the World Affairs Council of Dallas Fort Worth where he received the Mallon Circle Award and the Dallas Committee on Foreign Relations.
He has also been Adjunct Professor of Creative Writing at Southern Methodist University. Mike visited our projects in Kabul and volunteered in our office in 2010, helping our Finance Manager learn to use Quick Books.
Hassib Amiryar is a Lead Analyst in the Center for Connected Government at the MITRE Corporation. Prior to joining MITRE Hassib provided support to numerous federal government agencies in the areas of Program and Project Management, Quality Assurance, Risk Management, Strategic Planning, Enterprise Architecture, Capital Planning and Investment Control. Hassib earned his Bachelor's Degree from The George Washington University.
Hassib has volunteered with A4T since 2001 and continues as the IT Specialist. He began by building the first A4T website in 2002. He also designed and built the next website replacing the original in 2007, which was replaced in early September 2014. He has been involved in supporting the IT needs of the organization in general including hosting and website maintenance. He served on the board of A4T from 2001 to Feb. 2011.
Currently he lives in Virginia, in a suburb of Washington, D.C., with his wife and two sons. He enjoys working in the technology field in his spare time and spending time with his family.

Dr. Ron Bradley joined A4T in mid-2011. Ron and his wife, Sue, currently live in Georgetown, SC. Ron works as a spiritual care consultant in the HR department of a healthcare company (16,000 employees) based out of Norcross, GA. He provides in-services and workshops to employees, such as conflict management, mediation training, communication skills, team building, leadership skills, grief and loss, coping with crisis, and stress management. Ron also provides support and mentoring to staff at 10 hospice facilities in South Carolina. He is a board certified chaplain with the Association of Professional Chaplains.
Ron has a particular interest in Islamic studies and Muslim cultures. He volunteered in Iraq with "Women for FUTURE -Iraq" in 2010, as a grief consultant. Ron volunteered for 2 weeks as a school counselor in May-2011. He continued his studies at Oxford University School of Theology in 2012. Ron missed the students and teachers at the  school, and returned as a volunteer school counselor in November 2013.

Ron's interest in international humanitarian work led to his study of TEFL, with certification from Prague. Ron taught ESL at Lanier College in Georgia. He has a BS in Business and a Masters of Education in High School Counseling from USC – Columbia, SC. He also has two degrees in pastoral counseling, Master of Divinity, Wake Forest, NC and a Doctorate of Ministry in Grief Counseling from Princeton Theological Seminary.

Shaima Shahbaz  joined A4T in May, 2008. She volunteered as a Project Manager for A4T in Kabul from September 2008 – January 2009 in our A4T girl's schools and the Fuel Briquette Project. She served as an English tutor to the school staff and oversaw winter clothing distributions to students. As project manager of the A4T Fuel Briquettes Project she supervised operations and drafted relevant reports. Inspired by her time in Kabul she returned to the US and then continued her studies in Responsible Management and Sustainable Economic Development at the UN-mandated University for Peace in Costa Rica.
Upon graduation she served as an intern with Bead for Life, a nonprofit working for women's empowerment and poverty alleviation in Uganda. The research and reports she produced from her time with Bead for Life in rural northern Uganda were included in the appendix of her graduate thesis which discussed how to help Afghan farmers escape the narcotics trade through Alternative Development.
Shaima has been a Project Manager at INTERLINK Language Centers in Denver since April 2012. She served on the board for one year, as the secretary, beginning in February 2012, supporting A4T's programs through her awareness and fundraising activities in Colorado.
Kim O'Connor is a former Board Member based in San Francisco. She served as A4T Vice President from January 2008 to April 2009, when elected as President, serving until mid-February 2012.  As President, she kept all of our projects going strong in Afghanistan and traveled twice to Kabul to help with A4T's office transitions and training of the program director.

She became involved with Afghans4Tomorrow after she visited Afghanistan in 2004 with Global Exchange Reality Tours, met Wahid Omar and Najib Sedeqe and knew she had to volunteer to help in their efforts.
She believes that everyone can make a difference, even in small ways, and hopes to go back to Afghanistan in the future to see her friends and all the progress Afghans4Tomorrow has made in helping the lives of Afghans.

Sian Taylor Gowan,  from San Francisco, CA. Sian was a team member of the Bare Root Trees Project, which partnered with A4T for nine years, in spring, 2010. The group volunteered to bring water systems and/or fruit-bearing trees to returnee development towns, women's center organizations, girls schools, and other challenged communities in and around Kabul. She also recruited nonprofits working towards a sustainable civil society within Afghanistan to participate as speakers and/or with an exhibit booth at the Rebuild Afghanistan Summit in Nov. 2010 at UC Berkeley (CA). 
Sian has a BA in Broadcast Communication Arts – Video Concentration from San Francisco State Univ., 1991, MA in Human Rights Education from Univ. of San Francisco, 2012, and currently is producing and directing documentary film on "Human Trafficking in the Bay Area", with first phase to be completed by Q1 2015, (San Francisco School of Digital Filmmaking).   Sian has several years of experience working as an advertising professional. Sian served as a Board member from June, 2014 to March, 2015. She made many contributions during that time including:  organizing/hosting one A4T fundraiser and author event, to organizing a dinner fundraiser with author Tamim Ansary, both in 2014 in San Francisco. A4T joined Sales Force, MatchVolunteer, researched grants for A4T and prepared a PowerPoint presentation for potential donors to A4T.
Michelle Aschwald has not been to Afghanistan but keeps busy as a public relations specialist for the California Afghans4Tomorrow team. She advances A4T`s image and reputation through media and community relations.
As a reporter with The Ark Newspaper in Tiburon she covers health care, land use, new businesses and community government issues. She is also the website editor for the Public Relations Society of America, San Francisco.
Michelle received her bachelor`s degree from the University of Hawaii at Manoa in journalism, with a minor in psychology. Her Masters of Science is in Public Relations Management from Golden Gate University, San Francisco.  Growing up in Hawaii and living on the Pacific Rim of the United States has given Michelle a global perspective. She became involved with A4T through her friends Asma Eschen and Marsha MacColl when they conducted a soccer equipment drive for the Afghan youth in the summer and fall of 2003.
Ryan Turbyfill,  Ryan started volunteering for A4T starting in early 2014, following his passion and heart for the people of Afghanistan.  He joined A4T in August and became a board member in late October 2014. He has written several grant applications and raised donations. He stepped down from the board in April, 2015.

Ryan is the owner of Turbyfill Investments in Denver, CO.  In spare time, Ryan trains to race competitively in triathlons. He and his family reside in the metro-Denver area of Colorado.
Ahmad Nabiyar, of Boulder, Colorado, joined A4T and was a Board member from June 2013 to end of February 2014. He is an Afghan-American living in Colorado. He began volunteering for A4T back in his college days at the University of Colorado. His is a global representative with General Electric analytical instruments and has a network of family, friends and business associates in the US and Afghanistan. He has helped raise funds, met with Rotary Club of Boulder and connected their international organization with our Kabul office staff who have attended several meetings.
Farzana Atayee has extensive professional experience in marketing and business development for engineering firms. As a proposal /marketing coordinator for the construction services corporate office of Parsons Brinckerhoff (PB), her responsibilities include preparing and maintaining corporate business development activity reports, resumes, project descriptions, statement of qualifications, and proposals.
She received her Bachelor's from Strayer University in Business Administration with a Minor in Marketing in 2001. (With Honors)  She has been also active with Afghan community programs…
~  ~

All A4T Volunteers donate their time spent serving A4T!  Please help us in our efforts to improve the lives of the people we serve in Afghanistan by making a donation to support our vital programs!