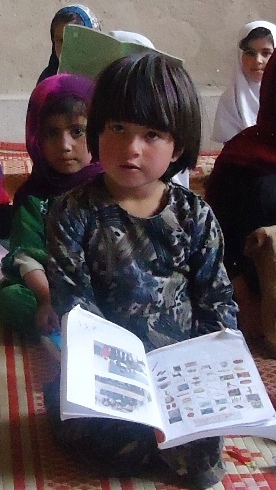 Help Afghans4Tomorrow continue to serve the the poor in Afghanistan through our programs, providing  for example education for girls and women, job training and humanitarian aid to support self sufficiency.
Donate today!
Your donation is fully tax deductible, to the extent permitted by law. Donate to A4T online:   Just click on the donate button (right) to begin. Fill in the donation details on A4T's PayPal form. If you wish to specify a project designation, complete all the billing information – then continue to the next screen, where you may write the project's name in the "Message" box for your donation.  You may also schedule automatic monthly donations.  Thank you.

Donate by check to A4T:
Mail your check to our volunteer treasurer at our current mailing address:
Afghans4Tomorrow
4699 Apple Way
Boulder, CO  80301
Please make your check payable to: Afghans4Tomorrow, Inc.    A receipt will be sent to you with the A4T Tax ID number. Your donations will help us provide student supplies, text books, teachers' pay, job training materials and instructor's pay, and more.
AmazonSmile: You can also donate to A4T anytime you shop at Amazon.com.  Login to your Amazon account at smile.amazon.com, then search for and select Afghans4Tomorrow, Inc. as your charity of choice.  Amazon will then automatically donate 0.5% of the purchase price of eligible items to A4T.
Designated Donation:   If you would like your donation to be designated for one of our projects, please write the name of the project in the memo of your check.
For any questions please feel free to contact us.
Afghans4Tomorrow, Inc. (A4T) is a registered 501(c)(3) non-profit, non-political, humanitarian organization.
We hope you will continue to support Afghan people who are trying to achieve self sufficiency and live healthy lives! Many thanks to all who have generously donated to A4T!  ~ TASHAKOR! ~